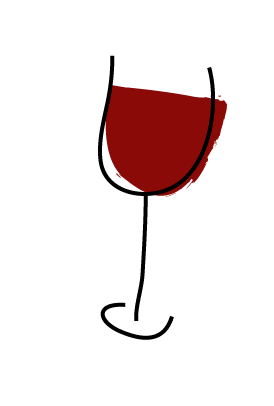 NEW - Spa Retreat
'First class wines'
Established in 1996 the Carriages Vineyard is fast becoming renowned as among the best wine producers in the region. Owners, David and Lyndall Johnson commenced plantings of 10 acres of red grape varieties Merlot and Cabernet Sauvignon in the first year and have since added white varieties of Chardonnay and Semillon. These varieties were carefully selected for their suitability to the Echuca climate. This selection has proven successful, having received numerous awards for their wines.
The focus in the vineyard is on producing high quality fruit. This is achieved by keeping fruit production to a minimum, allowing the small berries to harness intense fruit flavour, which has become the trademark of their distinctive first class wines.
At the same time as the vineyards establishment, David and Lyndall enthusiastically undertook the restoration of 4 railway carriages dating back to the 1890's. The carriages, from which the vineyard has derived its name, consists of many rare and beautiful timbers and is today the couple's very unique residence situated alongside the vineyard.
The 'carriage' theme has also inspired the wine's packaging, with a very distinctive train ticket label. The Merlot and Cabernet Merlot varieties are hand labeled with an authentic train ticket label, each carrying its own individual bottle number.